A Brief Introduction
Hey everybody, I'm Nick. For those of you who haven't read my About Me page I have a confession to make: I'm actually from Colorado and not from Neptune. Don't worry, you'll still be receiving out of this world content about muscle building, diet programs, and everything in between. Living in Denver, I have a great opportunity to explore a full spectrum of ways to build muscle mass and exercise. I love my local gym and try to go to Fierce 45 in Hilltop whenever I get the chance. Living among the mountains gives me a great alternative when I don't feel like getting sweaty in front of others. In fact that was the only way I used to exercise.
When I first got into the fitness game I HATED going to the gym. The intimidation factor was off the charts for me. Are they looking at me? How do I use this machine? Where do I put my towel?! It was silly things like that which prevented me from really submerging myself in the fitness world. All it took to change me was a chance encounter with my friend Bobby. It was a late night and me and some friends were watching a basketball game (I think it was during the 2007 NCAA March Madness Tourney). That's where my life changed forever.
Anyways I accidentally spilled my beer on this hulk of a man and was expecting an explosive backlash. Instead he put his hand on my shoulder and said, "how 'bout you buy me another. This time for my mouth". We went to the bar and as we were waiting for drinks he told me all about his workout regiment and how he went to the gym every single day. By the end of the night we were best friends and he had convinced me to check out his gym. Ten years later, me and Bobby "Alabama" are still tearing it up…
In All Things Progress: Muscles, Diet, and Life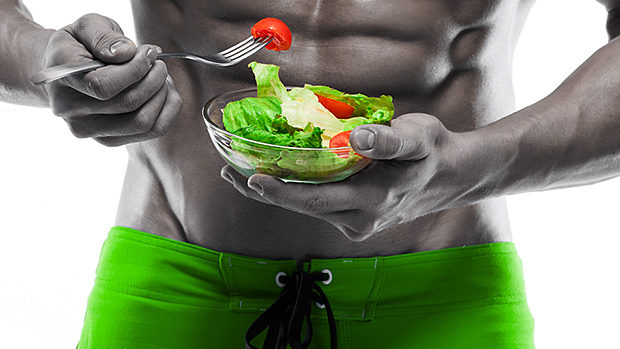 The moral of the story is keep yourself open to progress. I joined Bobby three days later in the gym and found the mentor I needed to help elevate myself to the next level in terms of bodybuilding. This can totally be applied to any area of your life though. If you surround yourself with people who are constantly striving to better themselves it will have an effect on you. Bobby went to the gym every single day and soon I was tagging along with him. He gave me the tools and jump-start I needed to effectively activate a deeper inspiration and motivation that was dormant in me for so long. That's why I started this blog: to become a fitness inspiration to those that are just seeking a light.
My posts will cover all territory: We'll go over my personal approach to bodybuilding and diet. We'll look at current trends, supplements, and strategies that industry leaders are using. I also want to incorporate some fun into the mix too by featuring guest posts by inspirational weight lifters and dietitians in the future. One little nugget I'll impart to you now is that achieving fitness is a constant juggling act. To earn a great body you have to be consistent. For me consistency is equal to greatness. If you are consistent in doing the right workouts, following the right diets, and getting the right amount of sleep you'll be priming yourself for success.
Rocky Mountain High Intensity Workouts and Diets
So my strategy for getting ripped was based very heavily on this philosophy: "If you are going to do anything, do it well the first time". Why go to the gym or hit the bench and only give half of an effort? I firmly believe that the secret to rock hard, firm muscles lies in high intensity training.
Break down the muscles with crazy intense supersets and then when you go home that night make sure you hit the bed hard as well. That's because what you do while your not pumping iron is almost as important as the pumping itself. If you eat the wrong food, drink alcohol all day, and get four hours of sleep a night you're going to have issues holding onto that muscle no matter who you are. And even if you have a wicked metabolism that shit is not going to fly long.
I'm in my thirties. I understand that my body will soon be on the "decline". That doesn't concern me, because I treat my body like the temple it is. My mouth is like an all-star bouncer at an extremely exclusive club. No fuckin' scrumbos allowed. Only the best get into this mouth. That means clean grains, a ton of vegetables, and meat that isn't pumped with hormones or preservatives.
Dieting is truly an art form and I am forever a student in it's class. Because we are always finding out new data about food it's fascinating to track the changes and trends that influence our habits. Who the hell ever thought that'd kale would hit the big time? Not me…
Kick Back, Relax, and Enjoy the Gun Show…
I couldn't resist throwing the ole Dwight flexing pic into this. That's one thing you'll get to know about me. I have a great body AND a great sense of humor. You stick around long enough to track this site's progress and you'll get more than great advice about muscles. You'll also get some pretty wicked humor and intellect that most meathead bros can't understand. And yes, I have my tickets to the gun show. It starts at 7pm tonight so hurry fast!
Here's a joke my dad used to always tell at family reunions. It got tear-jerking laughs every time.
"So, What's the difference between a gibroni and a scrumbo? "
"A scrumbo will screw you and a gibroni will just watch!"
Haha I hope you guys appreciate a little muscle humor, cuz it ain't gonna stop anytime soon. My next post will be a little more professional and is going to focus on ways that you can get pretty sick muscle definition. If you've been feeling flat lately this is one post that you can't afford to miss out on.
Hit Me Up and Call Me Nick
If you guys have any questions, concerns, or suggestions feel free to hit me up at nick@nickfromneptune.com. I always love to hear feedback, especially at such an early juncture in my blog. Thanks for reading and tune in soon for my first "real" article!
Summary
Article Name
Nick from Neptune: A Blog About Fitness, Diet, and Outdoor Exercise
Description
Author
Publisher Name
Publisher Logo